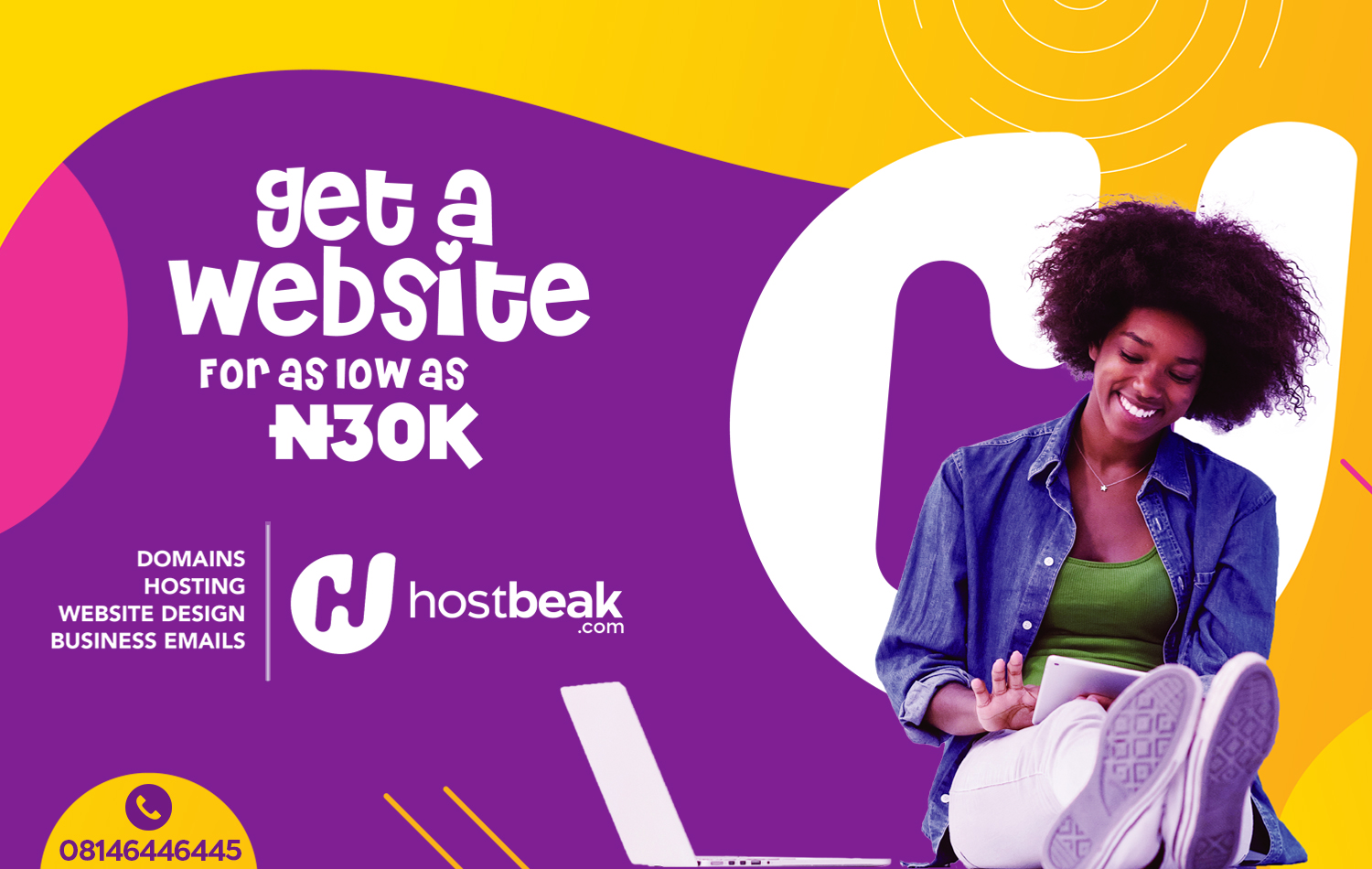 - Your Website Stays Open 24 Hours Per Day
- Showcase your products and services
- Your Competitors Probably Have One
- Reach more people and show up on search engine results like Google
- Your customers expect it.
Seize this opportunity and let us build a professional website for you in hours!
Business/Company/Personal: ₦30,000
Blog: ₦60,000
eCommerce/Online Store: ₦90,000
Covers Domain name, Hosting, Business Emails, SSL, SEO, and Live Webinars.
Visit hostbeak.com/website-design to order and submit all necessary information.
Whatsapp/Call us on 08146446445 for any enquiries.